This introduction to the retina covers all the basics: anatomy, diabetic retinopathy, retinal detachments, and macular degeneration. This is a lot of topics, so I've tried to keep things simple and to the point. Here are some screen-captures from this video:
Screen Captures from this Video: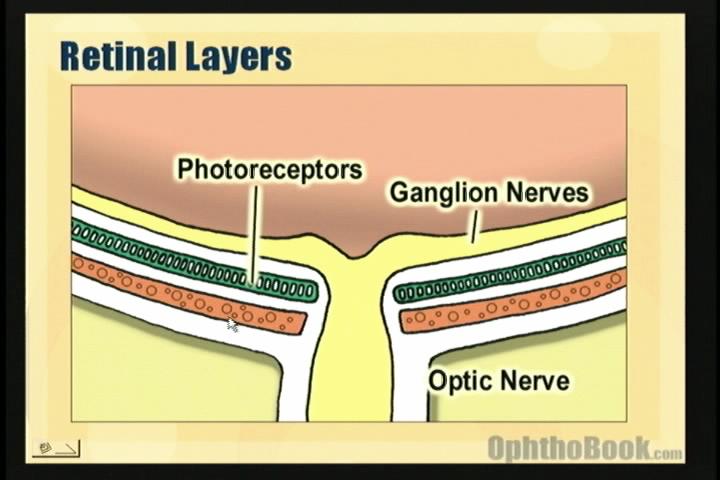 The video begins with a basic review of retinal anatomy. The key point here is that the photoreceptors lay pretty deep in the retina, with the ganglion nerve fiber layer superficial. The underlying choroid provides nourishment for the photoreceptors.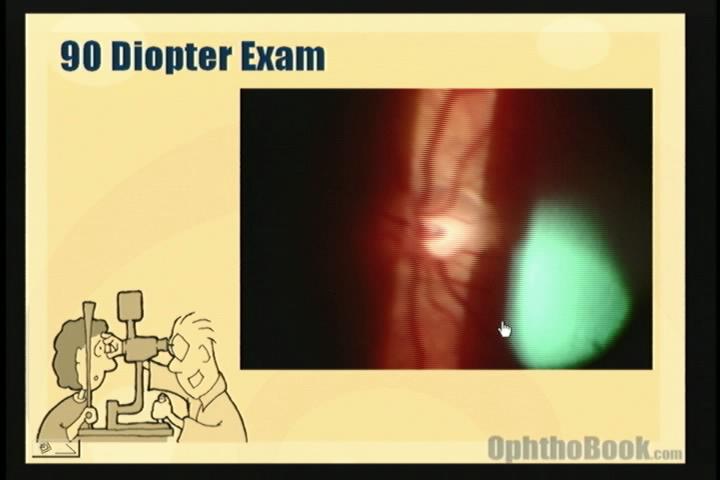 The slit-lamp is the best way to view the posterior pole. This full-motion video segment shows the kind of view you can expect when using a 90-diopter lens.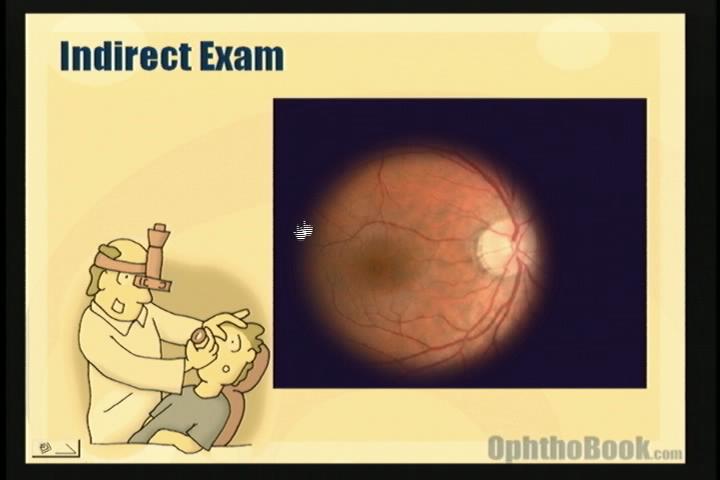 Indirect ophthalmoscopy is useful for viewing larger areas of the retina. The field of view is much greater and lets you look all the way out in the peripheral retina.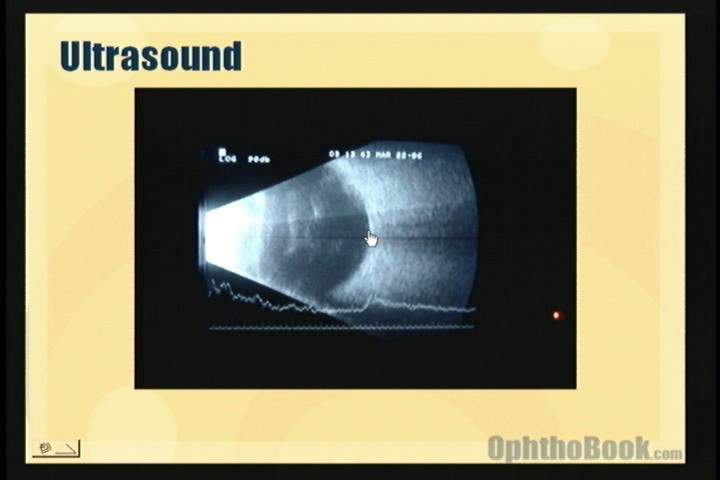 If you can't view the retina (for example, the patient has a dense cataract) then you can visualize key structures with ultrasound. This full-motion ultrasound demonstrates all the important eye components.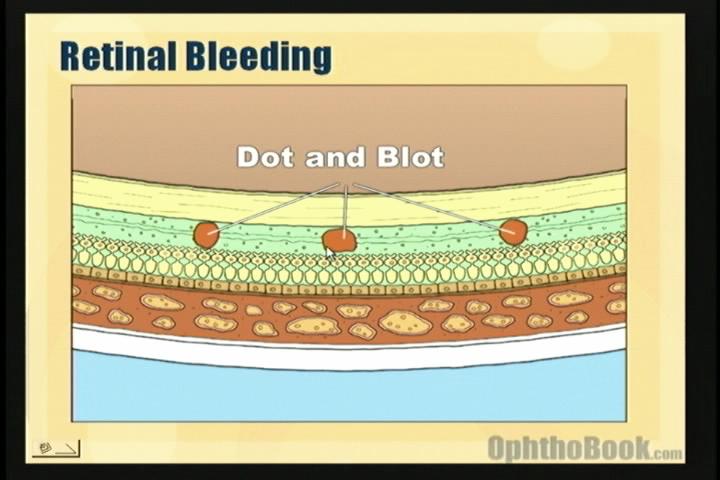 Diabetic retinopathy produces dot-blot hemorrhages. Dot-blot bleeding is discreet because they occur in the deeper, vertically-arrayed layers of the retina. Flame hemorrhages are larger because they occur in the superficial nerve-fiber layer.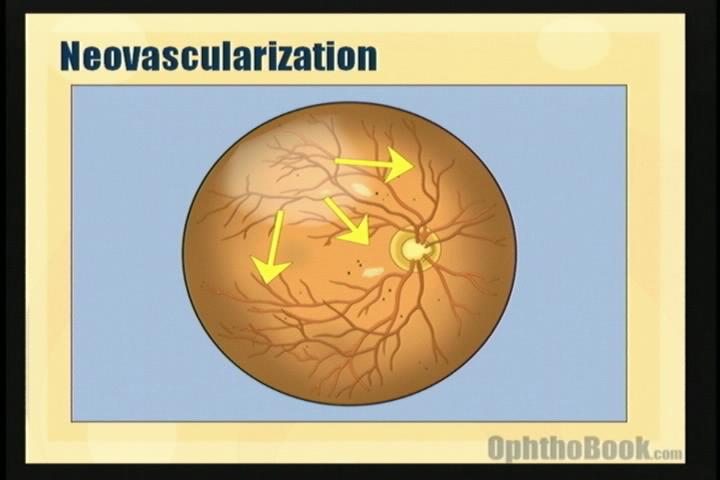 With large areas of ischemic retina, diabetics produce VEGF to stimulate angiogenisis.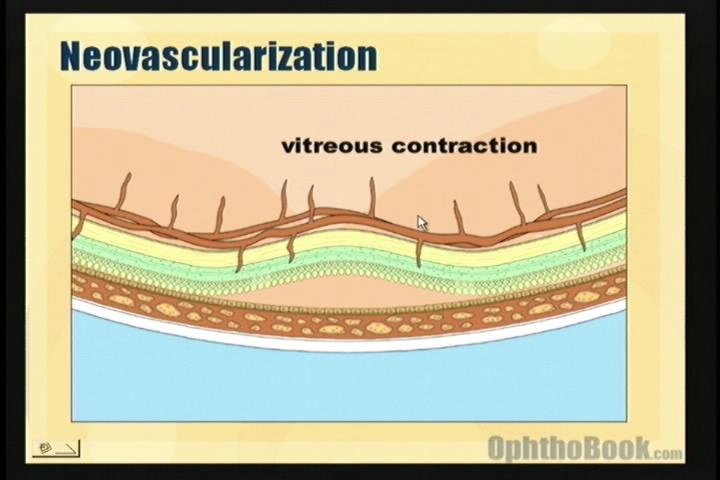 The new blood vessels can bleed and create traction.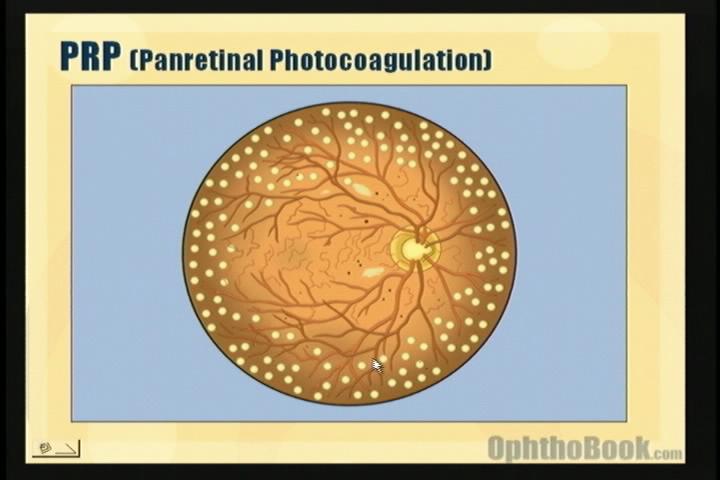 PRP, or panretinal photocoagulation is performed to kill off ischemic retina and decrease VEGF production.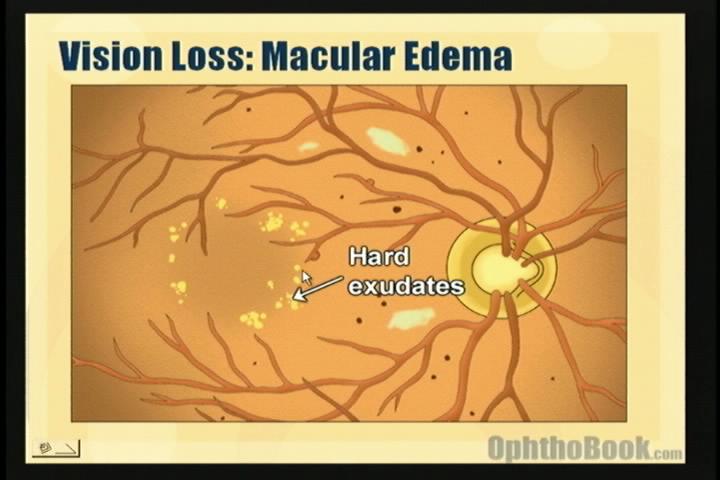 Despite other problems, it's macular edema that actually causes of majority of diabetic vision loss.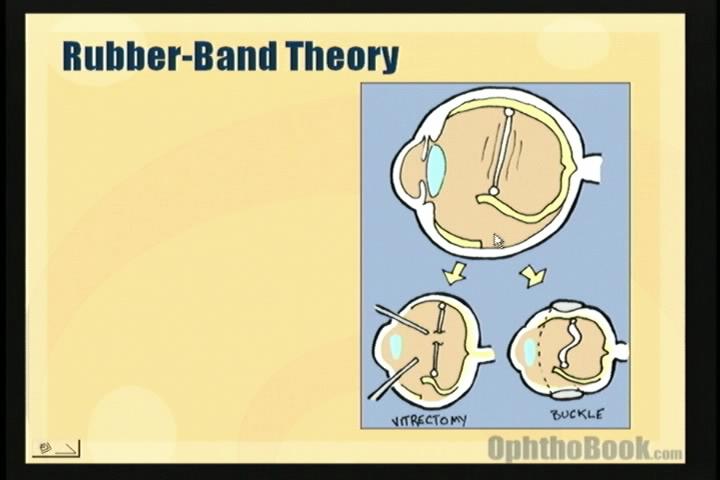 When treating retinal detachments we follow the rubber-band theory. You can relieve traction by cutting the band (vitrectomy) or by shortening the band (buckle).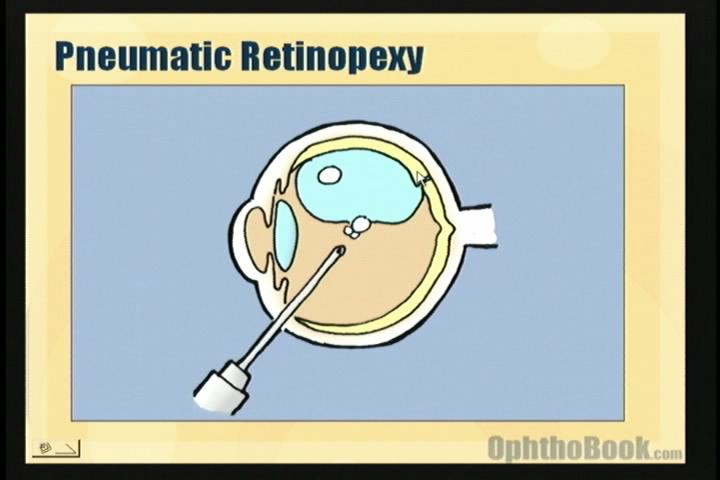 Pneumatic retinopexy can tamponade superior breaks.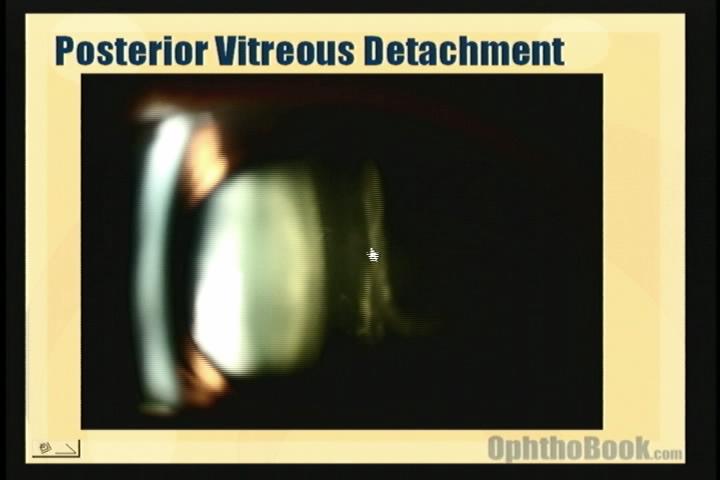 PVDs (posterior vitreous detachments) are common and can be seen at the slit-lamp in this video.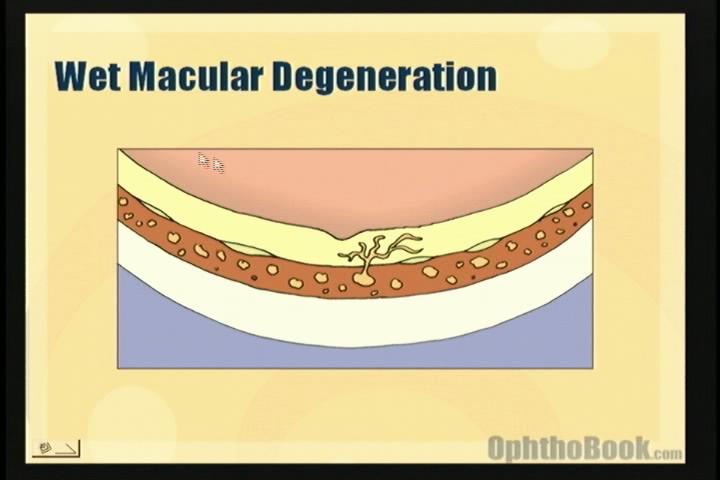 Macular degeneration is a leading cause of blindness in our country, and this video segment describes how it occurs.