This introductory video covers the basics such as open-angle and closed-angle glaucoma. In addition, treatment options, pressure-concepts, and exam findings are shown with full-motion video clips. Overall, I think you'll find this lecture entertaining.
Screencaptures from this Video: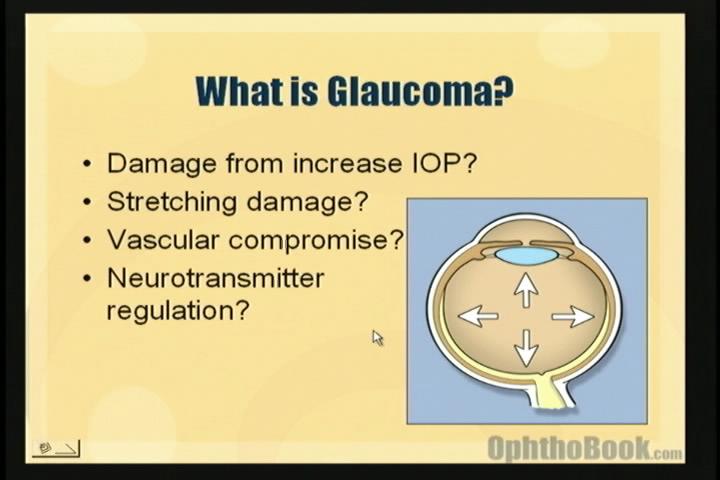 This video begins with a definition of glaucoma … unfortunately, there are many proposed mechanisms and we don't truly understand this disease.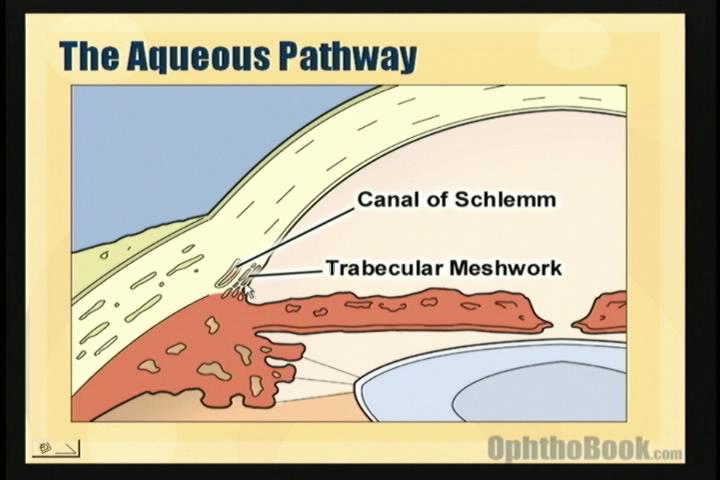 To understand glaucoma, you must understand how aqueous fluid is produced and drained from the eye.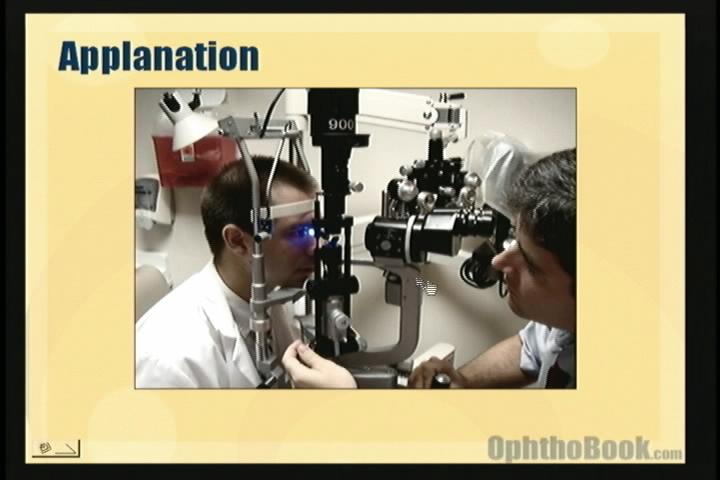 One method of pressure measurement is with the applanation tonometer built into the slit-lamp microscope.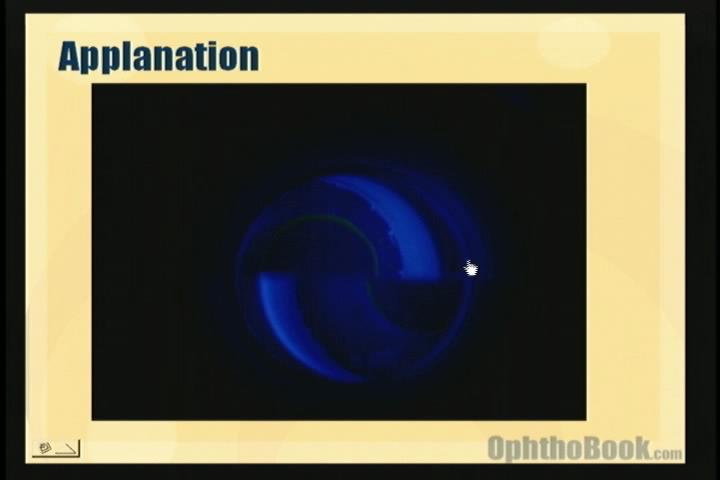 The applanation mires should touch – this lets you know that you're flattening the proper amount of cornea.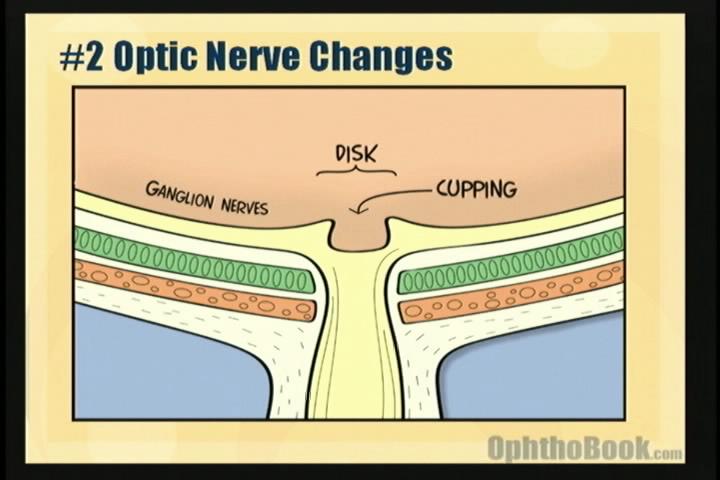 The cup-to-disk area increases as less ganglion nerves are traveling through the optic-nerve.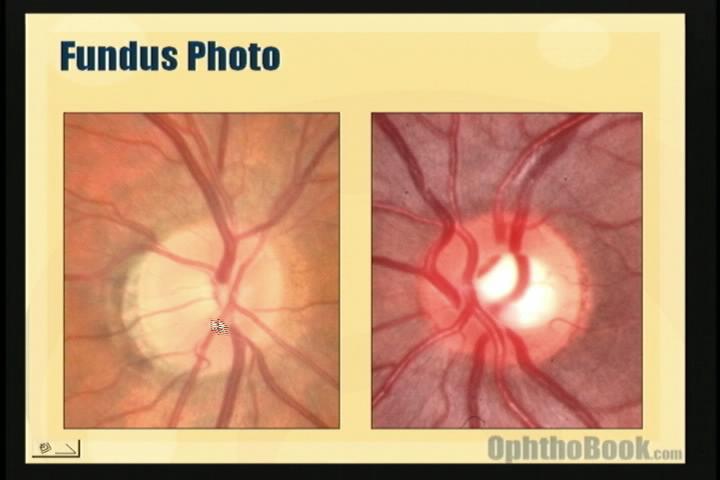 Small cup, and bigger cup.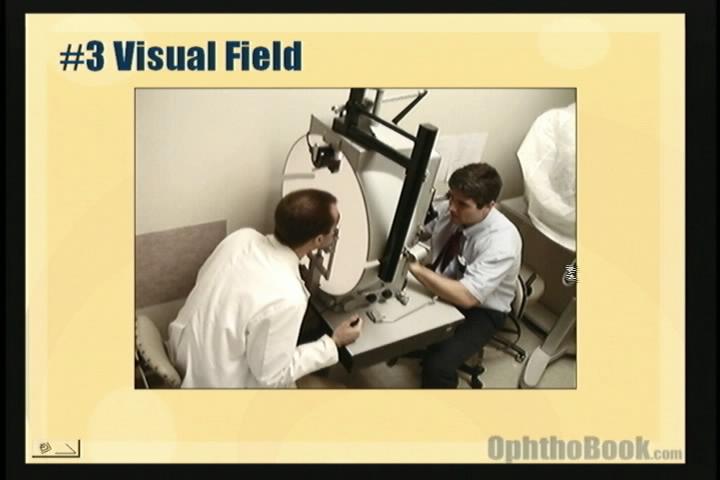 This Goldman perimeter lets us map out visual fields.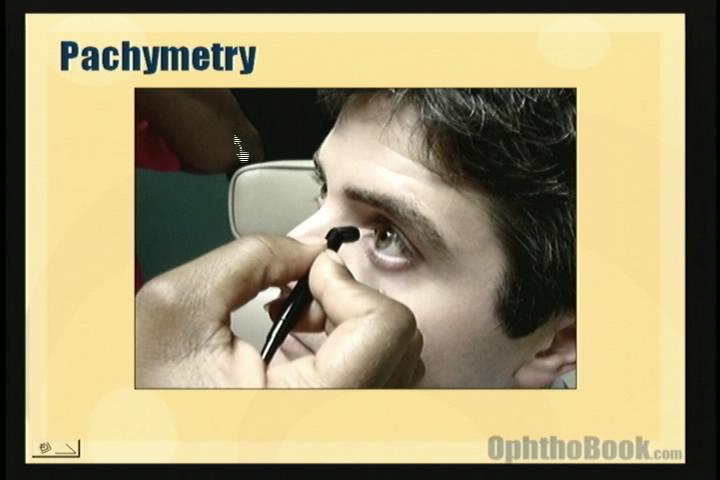 Pachymetry is the measurement of corneal thickness, and works through ultrasound.

Some people have thick "truck-tire" corneas that feel hard at any pressure.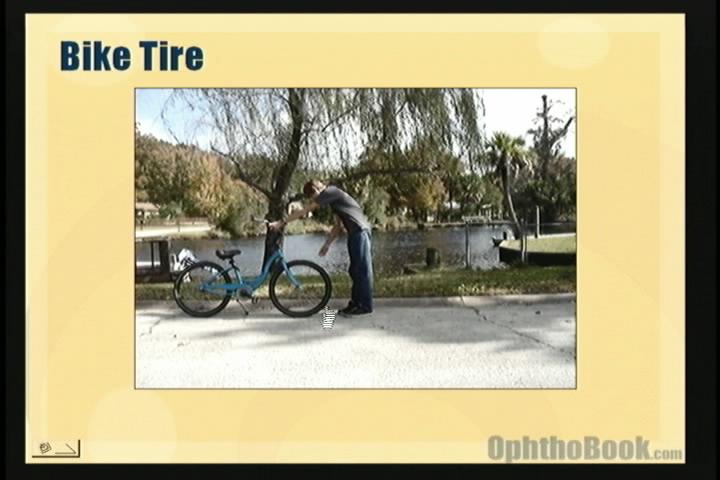 Other people have thin "bicycle-tire" corneas that feel soft.

The chamber depth can estimated with a penlight.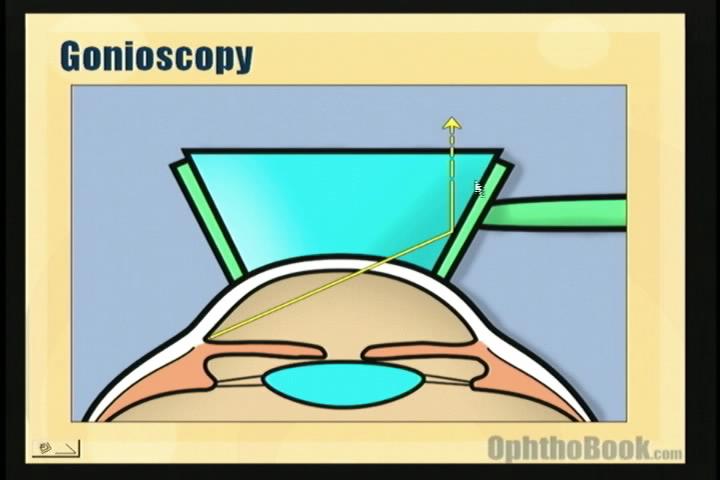 Total internal reflection limits our view of the angle and the trabecular meshwork. A goniolens breaks the cornea-air interface, and allows direct visualization of these structures.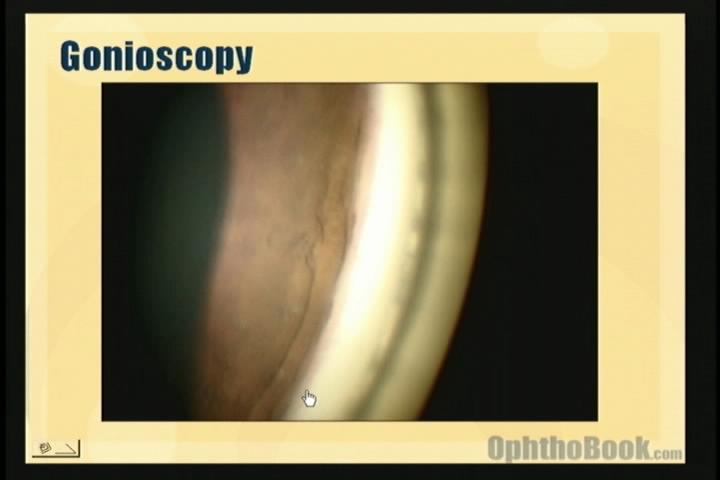 This gonio-video demonstrates the main structures and the trabecular meshwork can be seen as a faint line.

One surgical treatment for glaucoma is a tube-shunt drainage device.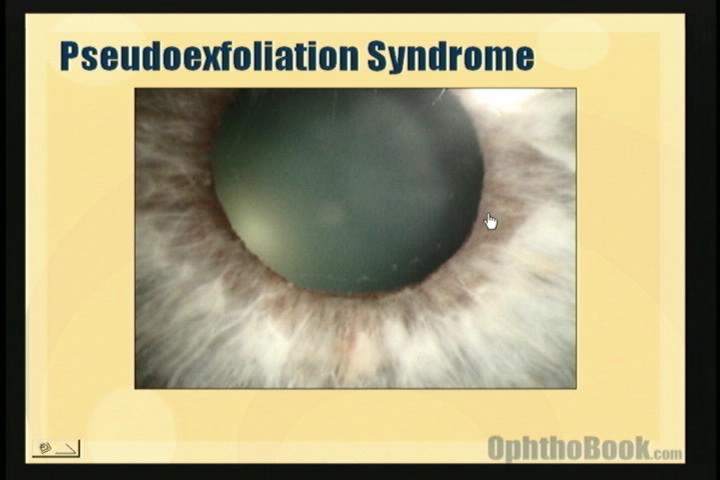 With pseudoexfoliation syndrome, a basement-membrane material forms on the anterior lens capsule. As the iris rubs against this material, pigment is scraped off that clogs the TM.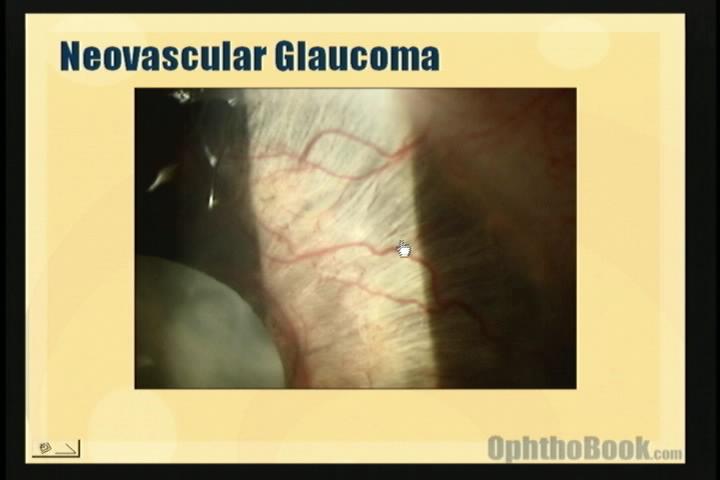 With bad diabetic retinopathy or a central retinal vein occlusion, VEGF can float forward into the anterior chamber and lead to neovascularization of the iris and angle, creating a dangerous glaucoma.