This first video of the series covers the basic eye exam with emphasis on common findings and techniques for checking the ocular "vital signs." You may find the first half of the video a little slow as it covers basic history and common complaints. The second half of the video picks up, however, with some nice slit-lamp videos. Here are screen-captures from this video:
Screen Captures from this Video: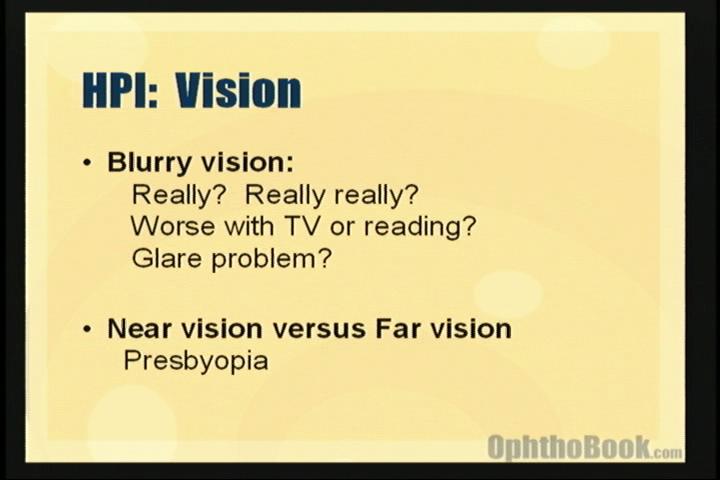 The video begins with a review of common eye complaints.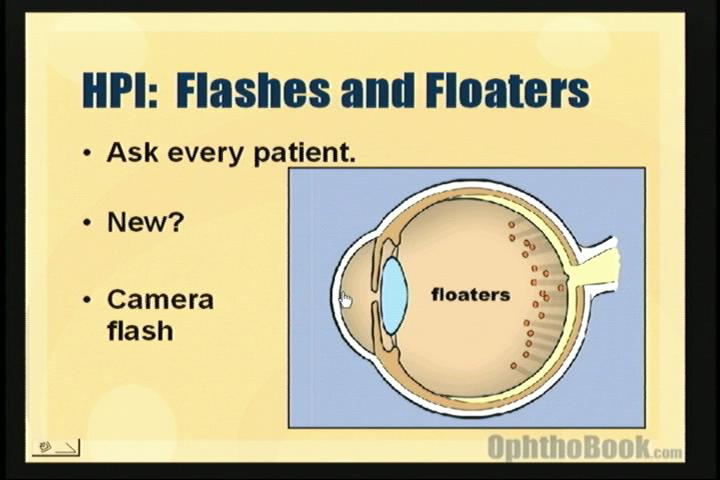 Flashes and floaters are symptoms of possible retinal detachment.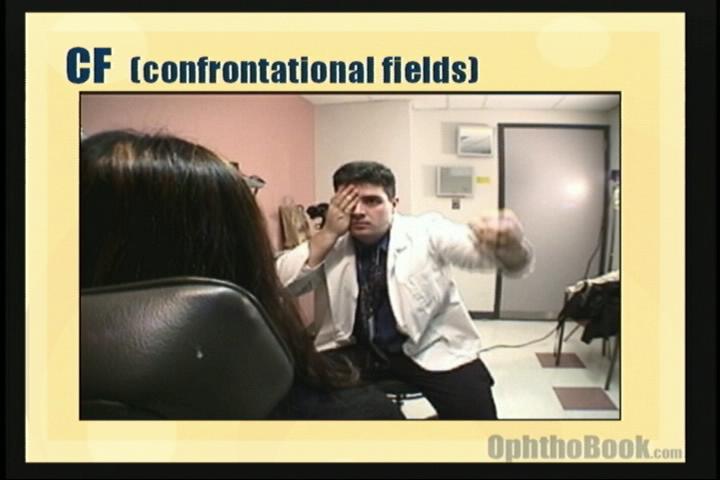 Visual fields are tested on each eye separately, with your hand held equadistant from you and the patient.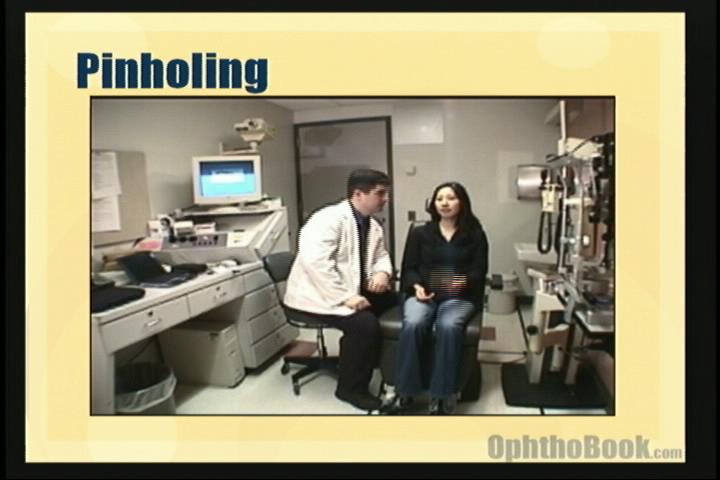 Pinholing can improve vision by several diopters and improvement can indicate refractive problems or media opacities.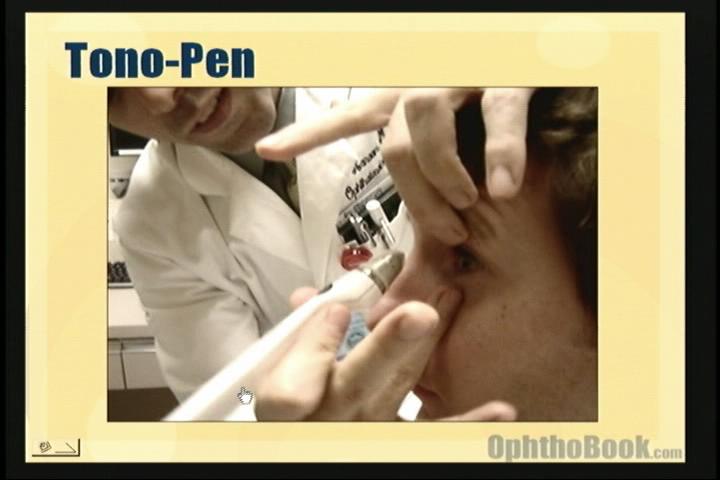 The Tono-pen device is an easy way to check pressure in patients who can't get up to the microscope.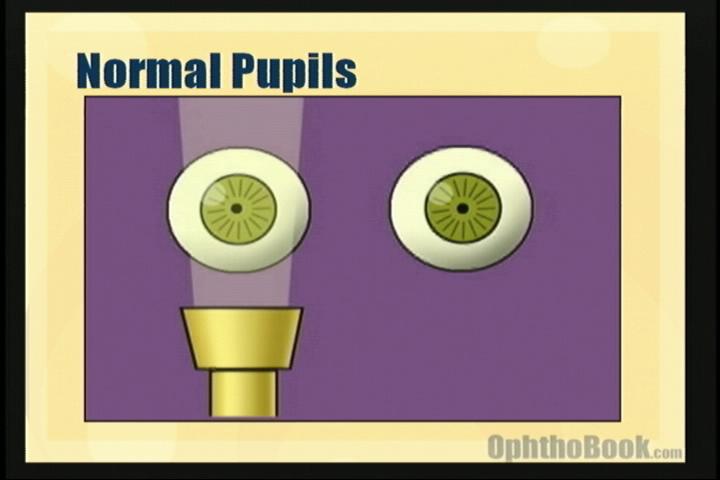 Afferent pupillary defect, or a Marcus Gunn pupil can be checked with the Swinging-Light test.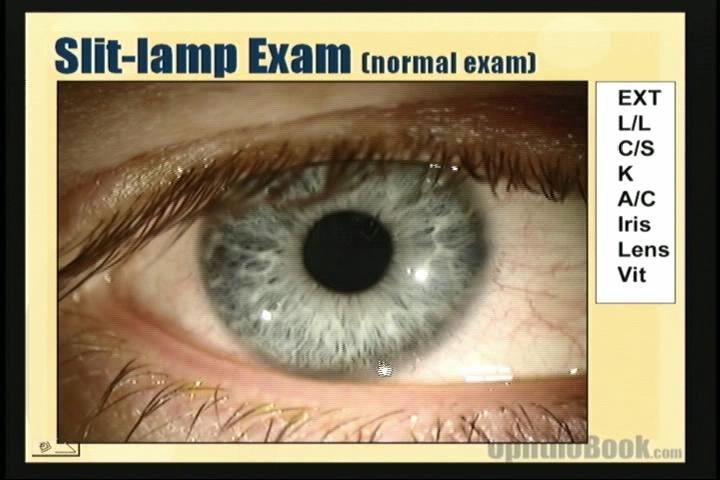 This section of the video goes through the slit-lamp exam in a step-by step maner. This is a normal exam.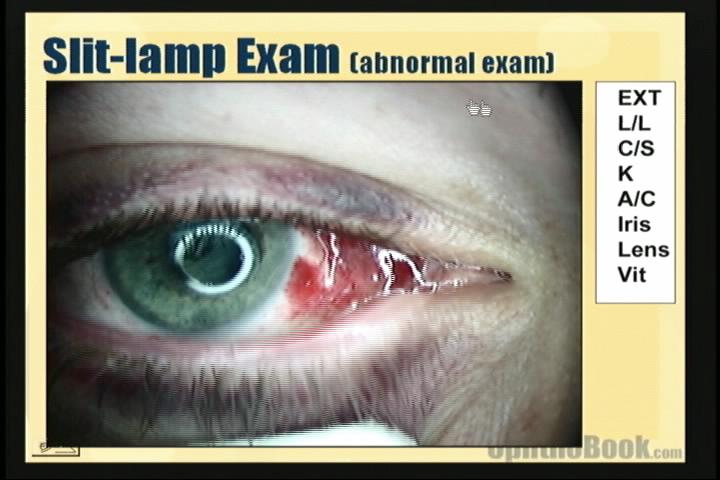 This video exam shows several findings, including sub-conjunctival hemmorhage.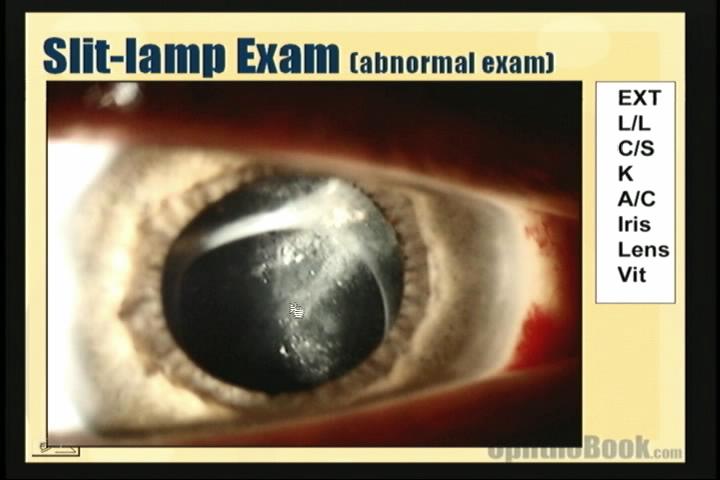 This exam video shows a posterior capsular opacification.