This lecture covers common eye-trauma seen by ophthalmologists … such as corneal abrasion, lid lacerations, orbital wall fractures, and open-globe injury. This was recorded at the HOPS ophthalmic technician conference in Daytona Beach.
Snapshots from this lecture: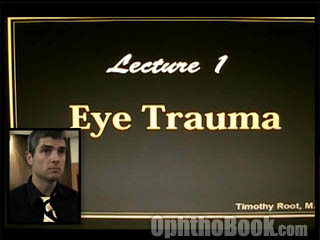 The lecture title for the actual "trauma" section.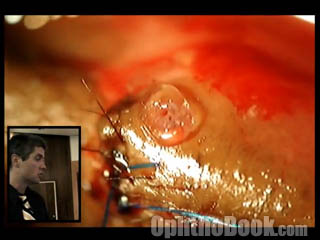 I discuss eyelid lacerations and how to repair them. I then discuss and show videos on the two methods for repairing canalicular lacerations … monocanalicular stents (monocult) and crawford tubes.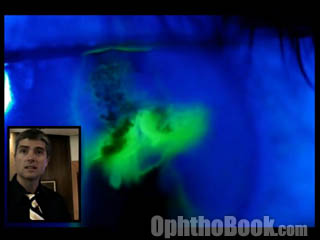 We show the difference between a corneal laceration and a corneal abrasion, and performance of the Seidel test to look for leaking aqueous.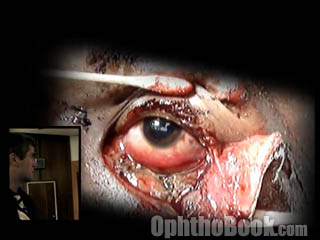 Several gory videos are shown of bad trauma. This is a lid avulsion, requiring careful suturing and a crawford tube. I also cover lateral canthotomy and open-globe wounds.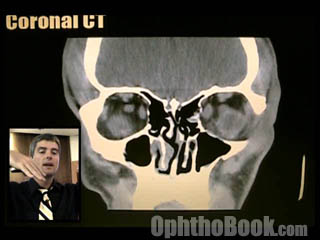 Floor fractures are discussed, along with reading CT scans.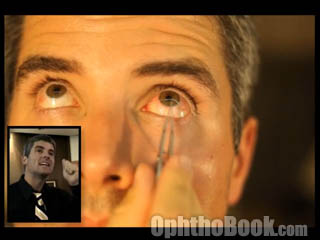 Entrapment is always of concern with an orbital fracture. Forced duction testing is demonstrated.