This video discussed advanced eye tricks you can perform on those "difficult" patients (malingerers, neuro disorders, and myasthenia gravis). This was recorded at an ophthalmic tech conference several years ago, but I've recently updated the slide-graphics and cleaned up the audio. Enjoy.
Download:
TwentyEyeTricks.m4v (124 mb)
Screenshots from this video:
(comments below)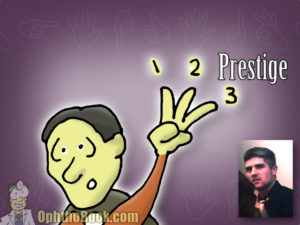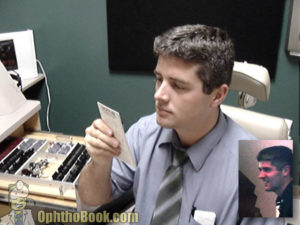 The techniques for confirming fictitious blindness are discussed, including the handoff and shake.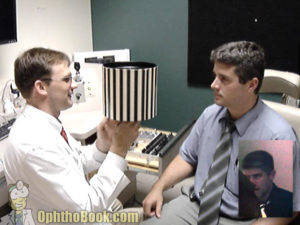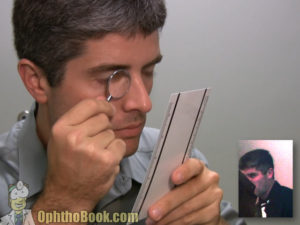 The optokinetic drum and flag are used. Most people believe that your vision must be 20/200 or better to see optokinetic nystagmus.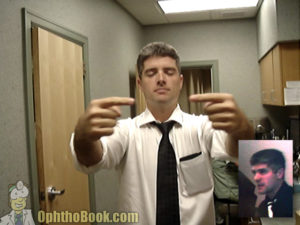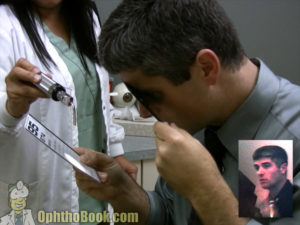 Finger touch proprioception testing is shown. The pinhole PAM (potential acuity meter) test is then demonstrated (very useful before cataract surgery).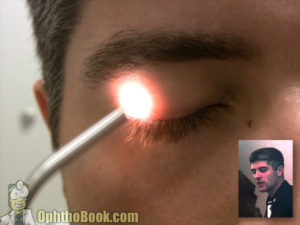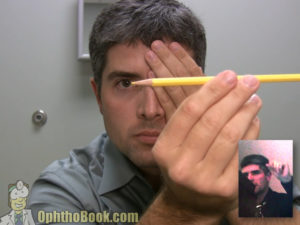 The entoptic phenomenon (Troxler fading or Purkinje effect) is shown. Then pencil field testing to determine macular sparing lesions.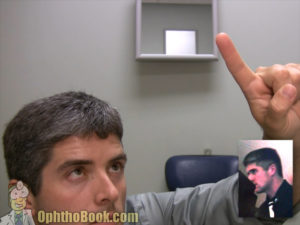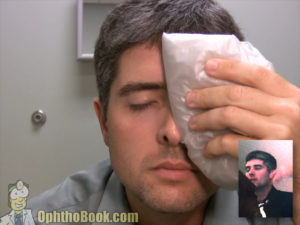 Myasthenia Gravis can be detected with the upgaze test. The ice-pack rest test is shown as well.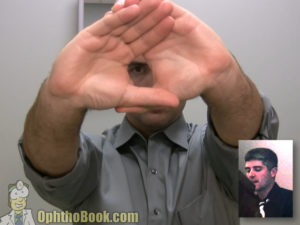 Determining the dominant eye before surgery with the "ocular dominance test"