This video illustrates the important infections involving the eye: including conjunctivitis, blepharitis, HSV infection, pre-septal cellulitis, and endophthalmitis. I've included some full-motion videos and full CT scans demonstrating orbital cellulitis findings.
Screen Captures from this Video: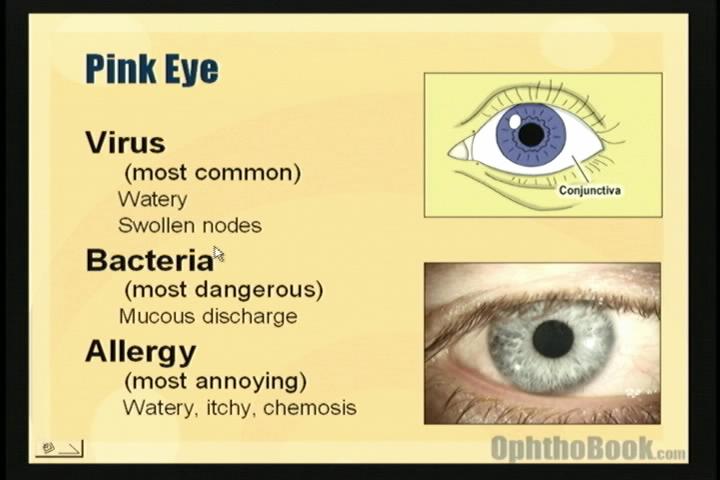 We begin with a review of the three types of conjunctivitis and the common symptoms with each.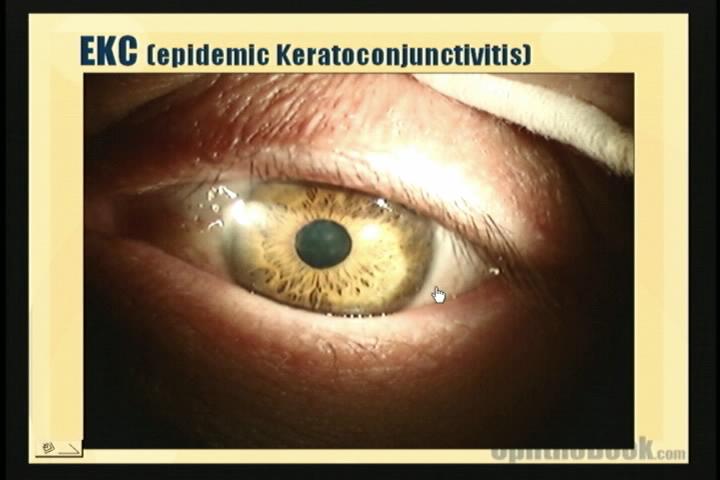 EKC is caused by certain strains of viral conjunctivitis. You get sub-epithelial infiltrates that can affect the cornea.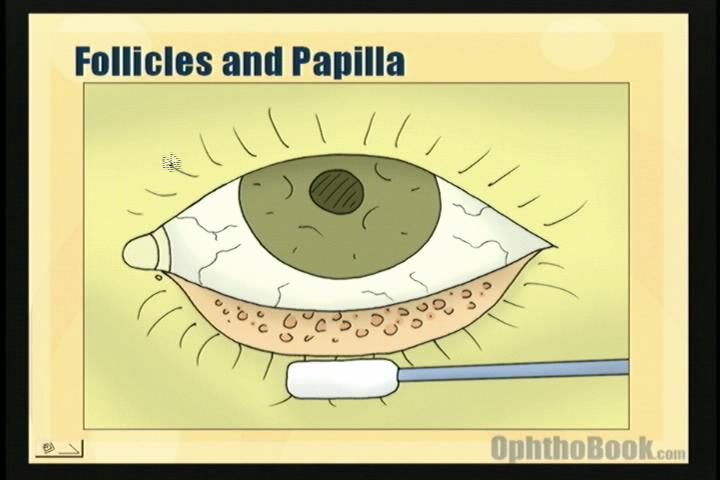 Follicles and papilla form on the inside of the eyelids. They look different, but aren't that useful for differentiating the type of conjunctivitis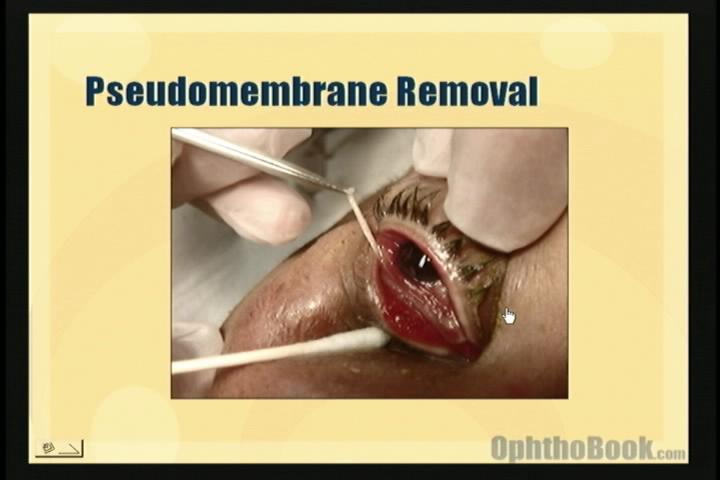 Pseudomembranes like this can occur with severe conjunctivitis. Pseudomembranes don't bleed when removed. True membranes will bleed, and are associated with severe disease like Stevens Johnson.

Allergic conjunctivitis characteristically have itching and swelling. This cartoon shows allergic shiners.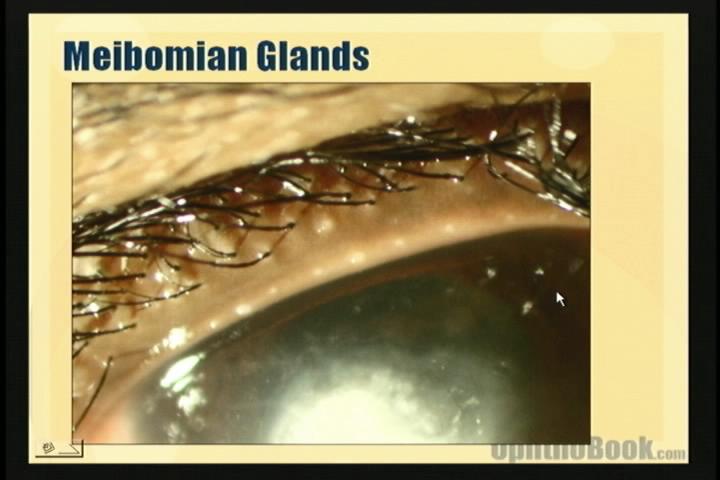 Blepharitis is a dysfunction of the meibomian glands. These small glands pump oil into the tear film – this oil keeps the tears from evaporating too quickly.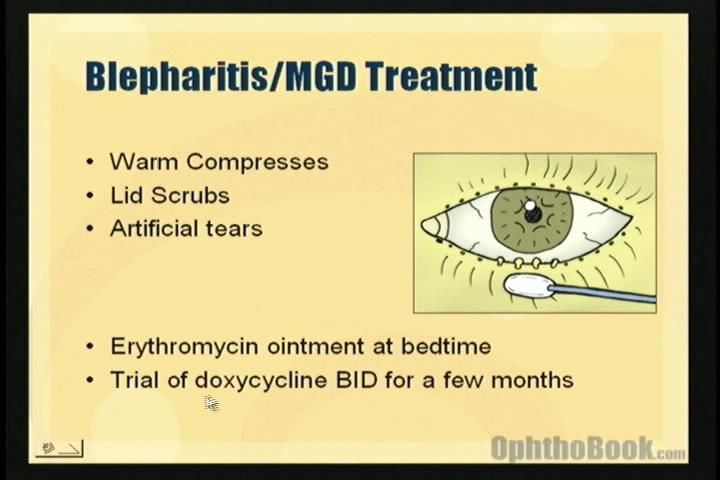 You treat blepharitis with warm compresses, lid scrubs, and artificial tears. Doxycycline can help by changing oil viscosity.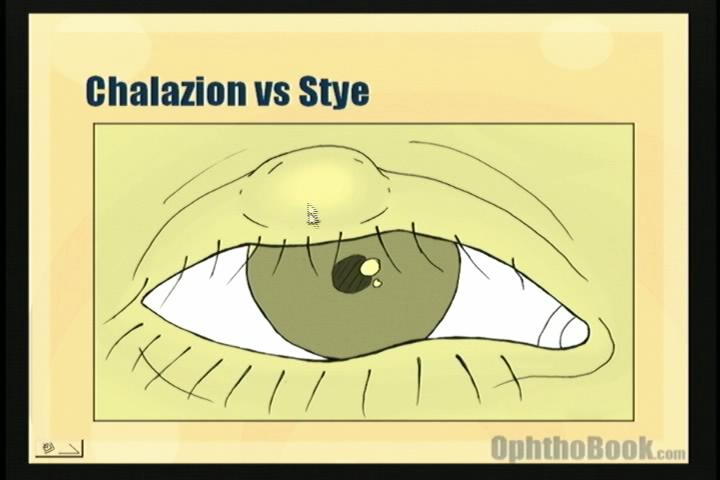 Chalazions are non-infections inflammations of the meibomian glands. This is different from a stye, which is an infection of a sweat-gland or hair follicle, similar to a pimple.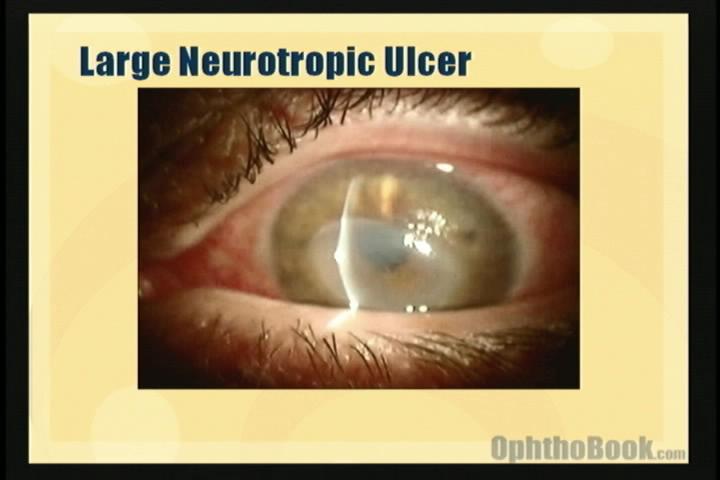 An ulcer is an abrasion plus an infection.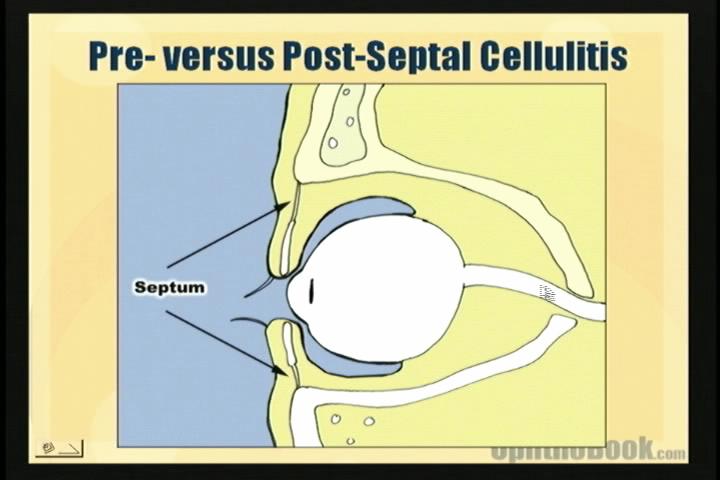 When approaching a lid infection, you must determine if the infection is pre- or post-septal.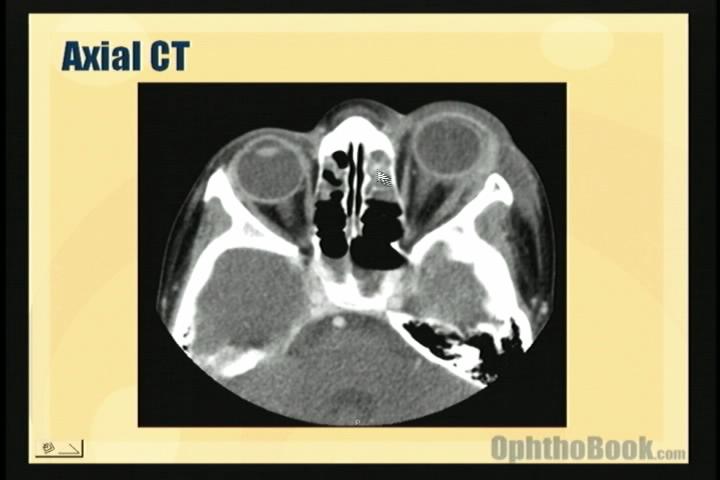 Most orbital cellulitis arises from sinus disease. This CT shows a proptotic eye with coexisting frontal sinus infection.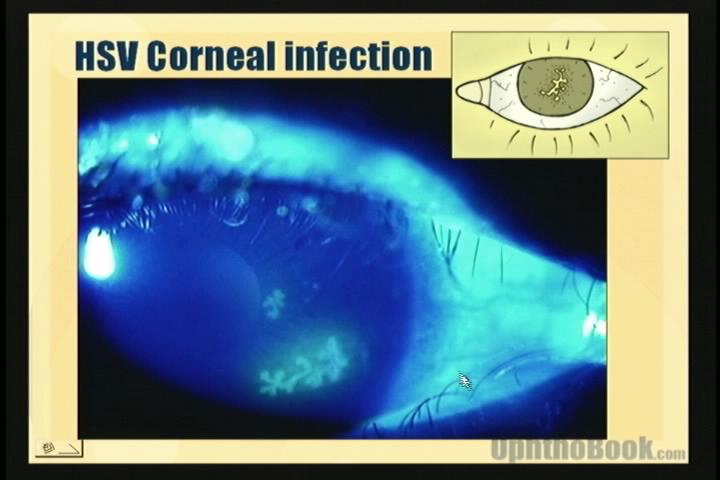 HSV infection of the cornea shows the classic dendritic ulcer.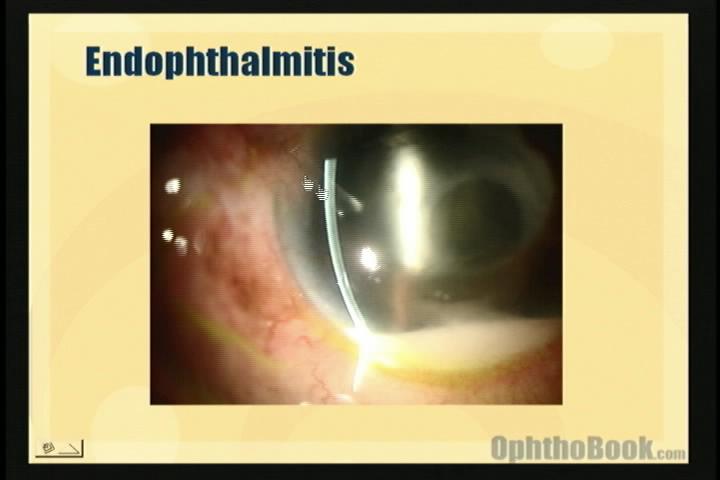 Endophthalmitis is a serious infection inside the eye.