This second video is chock-full of high-yield anatomy facts. The eye is a complex structure with layers, lens, muscles, receptors, that is surrounded by many bones. I keep things simple in this video, and correlate directly with the anatomy chapter from the book. I've also scanned in an entire head CT to help you correlate the cartoons with real clinical imaging. Here are screen-captures from this video:
Screen Captures from this Video: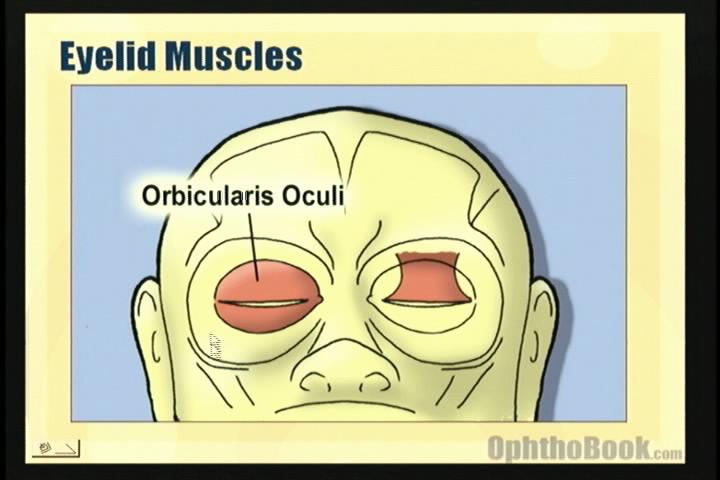 The orbicularis closes the eye, while the levator raises the lids. Each has their own innervation (cranial nerves 7 and 3)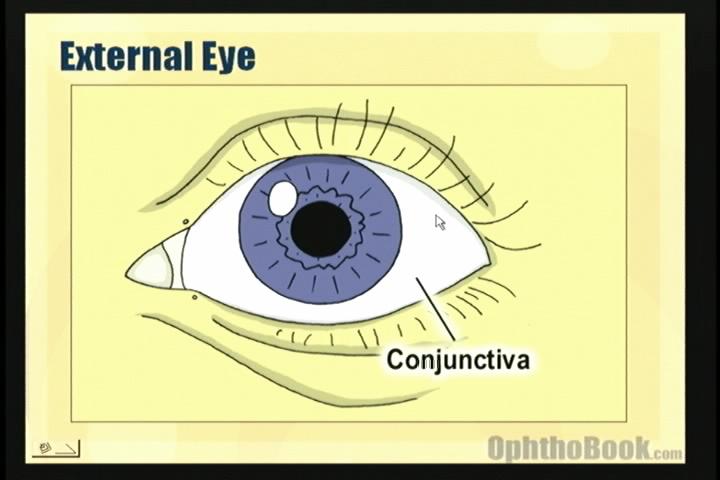 The external eye is covered by the thin conjunctival tissue, which inserts at the limbus of the eye.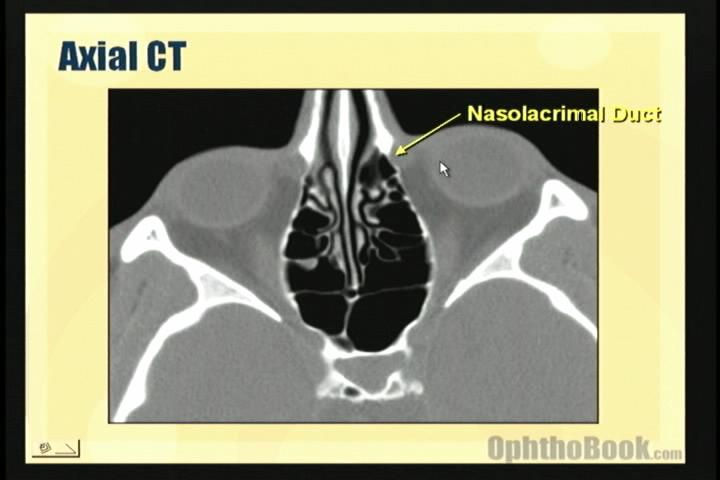 The nasolacrimal duct drains tears from the eye surface into the nose – explaining why your nose runs when you cry. You can see this duct on CT.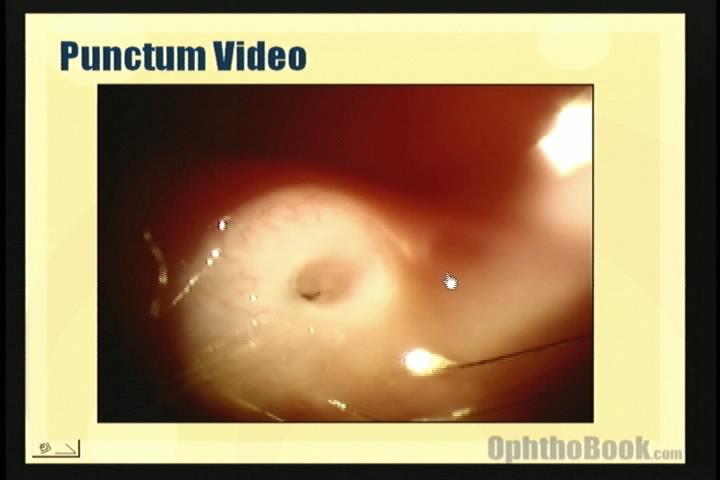 The punctum is small and located on the medial lid, near the nose. We can put plugs in the punctum to help with dry eye.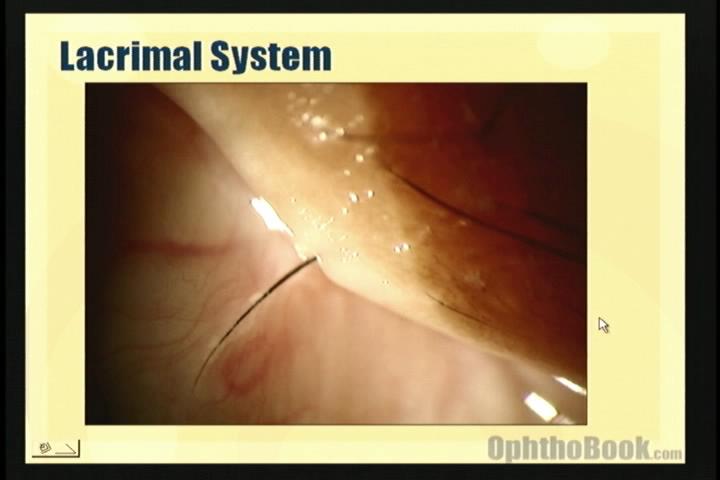 This patient has an eyelash that's stuck in the punctum.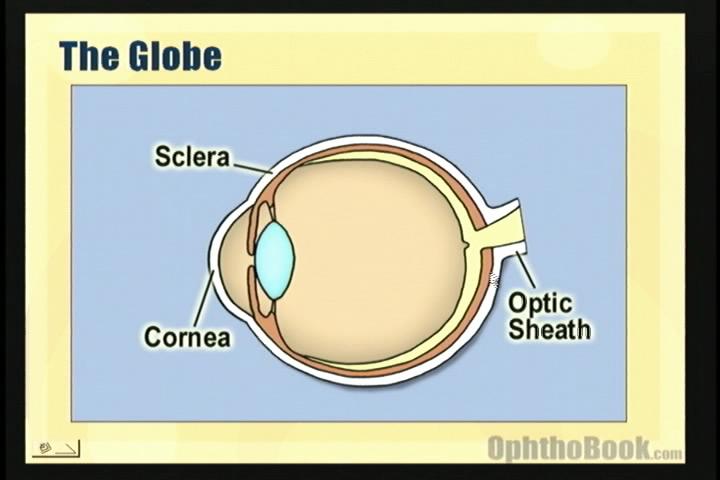 The cornea and sclera are continuous with each other … however, the cornea is clear because it is relatively dehydrated.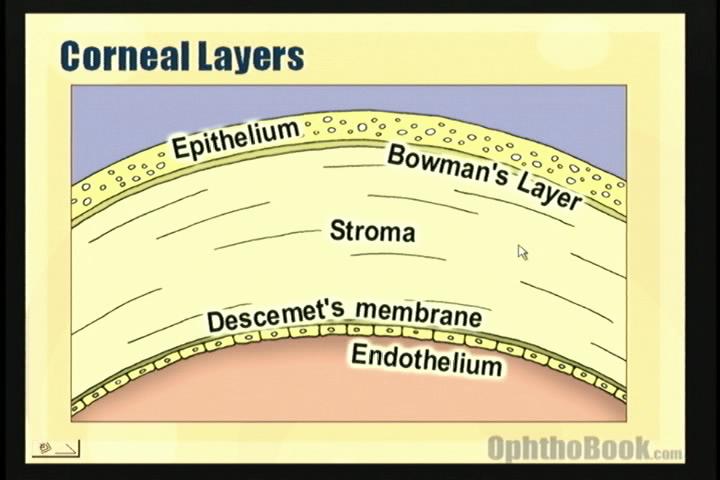 The cornea has five layers – the endothelial layer acts as a pump to keep the cornea dehydrated.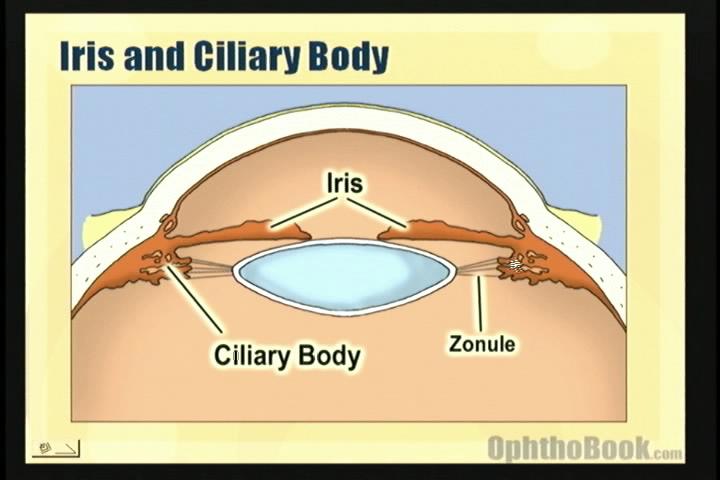 The ciliary body sits behind the iris and tethers the lens in place by a 360 degree network of zonular fibers.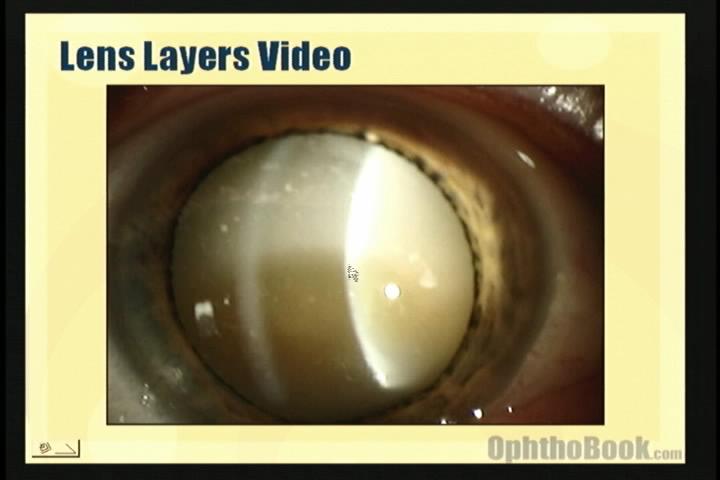 The lens has the configuration of a peanut M&M with an outer capsule, middle cortex, and central nucleus. In this advanced cataract, the cortex has liquefied into a milky consistency, and the central brown nucleus has sunk to the bottom.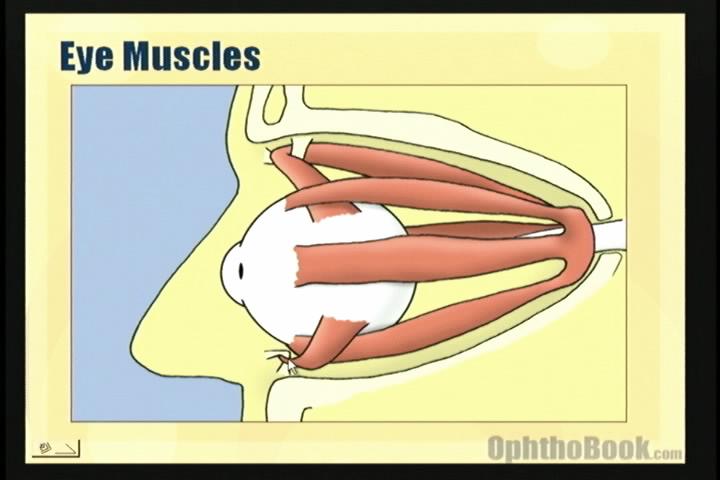 Eye movement is controlled by rectus and oblique muscles that tether the eye and connect at the orbital apex.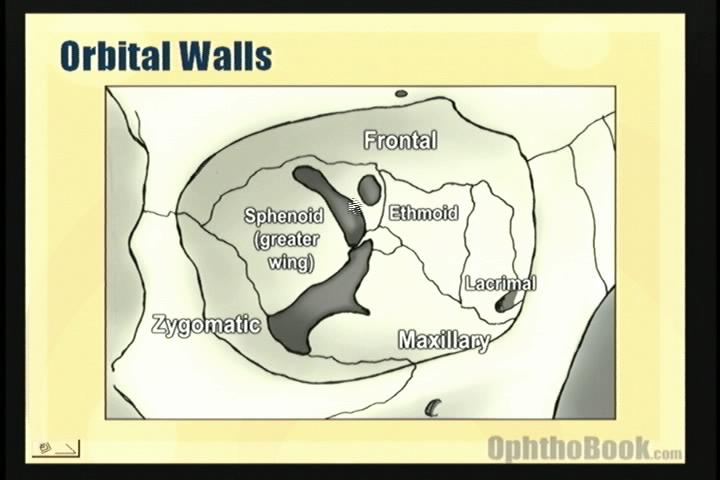 The orbital walls are formed by seven separate bones. They aren't that difficult to learn when you review them one-by-one.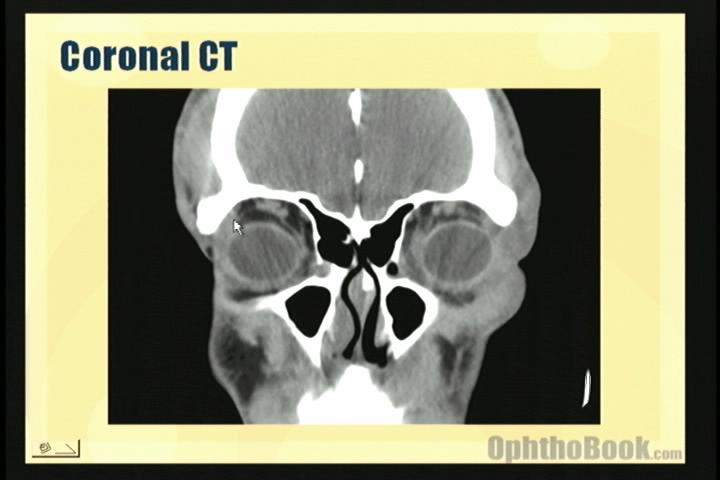 You can see the orbital bones and the extraocular muscles on CT – a coronal view like this one works best.